For the last few months I've been wallowing in my favorite punk and surf punk bands again (Black Flag, Agent Orange, Cro-Mags), dusting them off after years of neglect. And then I read about the Met's Punk-Chaos-to-Couture event. Serendipitous a wee bit. Everyone's celebrating the punk past...
From
NYMag

there are some great photos in this slide show of music scene photos by Janette Beckman.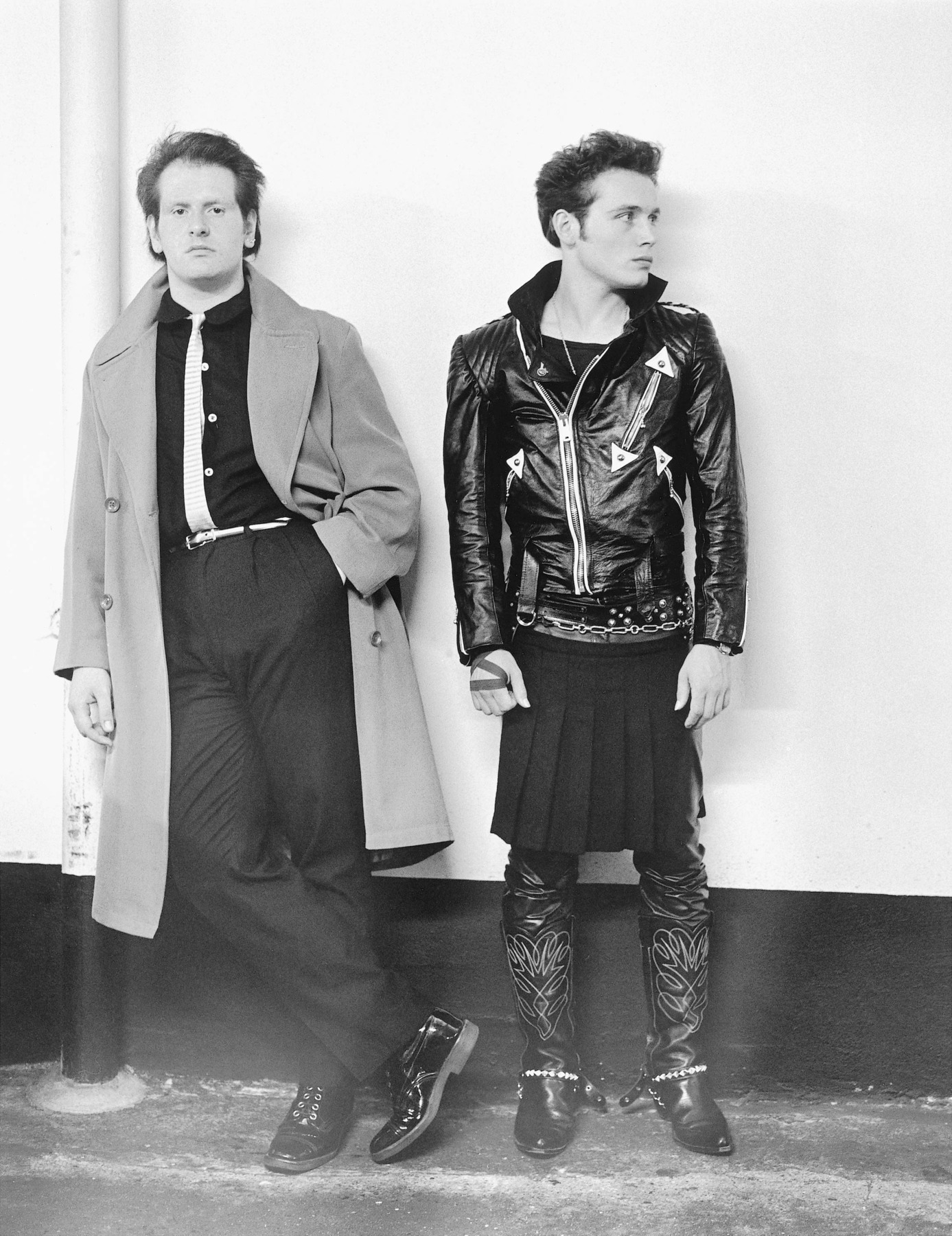 Doesn't Adam Ant (r) look amazing? Head-to-toe leather w/ cowboy talls + kilt; love. So many designers have riffed on this look ever since the early 80s haven't they?
And this has to be the coolest biker jacket I've ever seen, shown on a bloke called Eddie (center) from Tenpole Tudor: